iFlowBPM Partners helps you defining, implementing and giving your project technical support.
Bellow you may find the list of iFlowBPM Partners.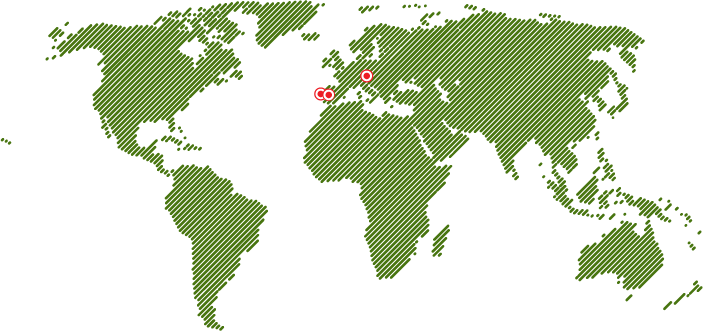 ÁUSTRIA
Austria
www.expressflow.com
ExpressFlow is a technology partner of iFlowBPM and develops and distributes the ExpressFlow encryption engine for cloud storage.
ExpressFlow encrypts documents by simply dropping them on the website. ExpressFlow enables customers to encrypt sensible documents before sharing them with others on cloud storage providers like Dropbox, Google Drive or Box. With the ExpressFlow API BPM software vendors are able to encrypt their files before storing them in the cloud. The service is used all over the world and grows rapidly.
BRASIL
Brasil
TI.BIZ is a company focused on technology as a way to achieve companies' goals. Working to answer their customer's needs, Ti.BIZ makes the bound between business and technology. Their services are based on diagnosis to detect opportunities and flaws inside the companies, on business processes optimization (BPM) and the development of platforms that use technology to business execution, like DoxBox, a plataform with the concept "Paperless" that evolves images scanning, documental management, workflow, digital signature, promoting the optimization of business resources.
Brasil
gilmar.manfredi@gmanfred.com.brPhone: +55 11 7800-2878
Service company focusing on learning the culture and operating practices of the company's business client, mapping and analysis of the current organizational process, new process design based on business rules, support the acquisition / development of new solution, training training and monitoring of key users in the initial production of the new solution.
info@ibermatica.com
SPAIN
Donostia – San Sebastián

Rafael Lopez Rodríguez
rj.lopez@ibermatica.com

Phone: +34 943 413 500

Mobile: +34 618763749

Ibermática is a leading provider of services in Information Technology (IT) in the Spanish market. Founded in 1973, its work focuses on the following areas: IT consulting services, infrastructure services, integration of information systems, outsourcing and implementation of integrated management. This company is present in key sectors, offering industry-specific solutions.With 40 years of activity in the IT sector, the Ibermática became one of the first IT services companies with Spanish capital. Currently brings together 3,278 professionals and represents a turnover of € 247.7 million.
info@ibermatica.com
Terrassa – Barcelona

Francesc Xavier Berjano
francesc@mediterranean-consulting.com

Phone: +34 935 371 222

Mobile: +34 647 83 46 10
http://mediterranean-consulting.com/

Mediterranean Consulting is a consulting firm founded by consultants specialized in strategy, technology and quality. They help the companies in their organization processes, management and guidance for their business transformation. The key values of the Mediterranean Consulting are based on professional ethics (integrity), customer orientation, interested in people (empathy), flexibility, sustainability, innovation, trust, credibility and commitment to the results. Count as clients companies such as Lacoste, Intermon, LIDL, Progress, Armand Basi, Aviotel, among others.
info@ibermatica.com