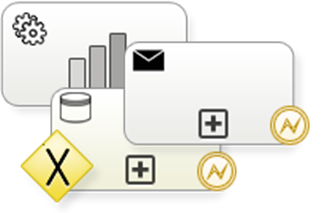 iFlow BPM Platform covers iFlow Editor.
iFlow Editor is a flow editor that permits design and create your own workflows.
You can publish your workflows in iFlow Engine and with just a "click" become immediately available to execute.
iFlow Engine
iFlow Editor also permits to download a set of Ready-to-Run processes.This capability helps accelerate the development process by having pre-designed templates ready to operate.
Ready-to-Run Processes